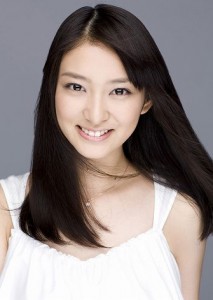 27 Oct – Japanese drama actress Takei Emi is the next one to venture into the music industry, and would be making her singing debut with the release of her first single, titled 'Koi Suru Kimochi', on 14 December this year, according to tokyohive.
The single was written by GLAY's very own leader, TAKURO, who was asked to write a ballad number that would be perfect for the winter season as Takei was a fan of the band.
"Takei-san is already active in expressing various genres. I feel very honoured to be involved with her music career, as her new form of expression," said TAKURO.
Takei, 18, and the winner for the Best Supporting Actress at the 68th Television Drama Academy Awards for her role in "Taisetsu na Koto wa Subete Kimi ga Oshiete Kureta", plans to become active both as an actress and a singer from here on.
She hopes that her fans would support her in her musical career, saying: "From now on, I want to challenge myself to all sorts of music, and deliver them as songs. Please cheer me on."
source :
http://sg.news.yahoo.com/takei-emis-singing-debut-073700156.html